Ultimate Cat Lovers Holiday Gift Guide for 2023

As the holidays approach and the festive spirit returns, we're pleased to once again share our Holiday Gift Guide for Cat Lovers.
Following is our curated collection of 25 thoughtful, practical and unique feline-centric gift ideas for adults, kids, and of course, our beloved cats! Enjoy!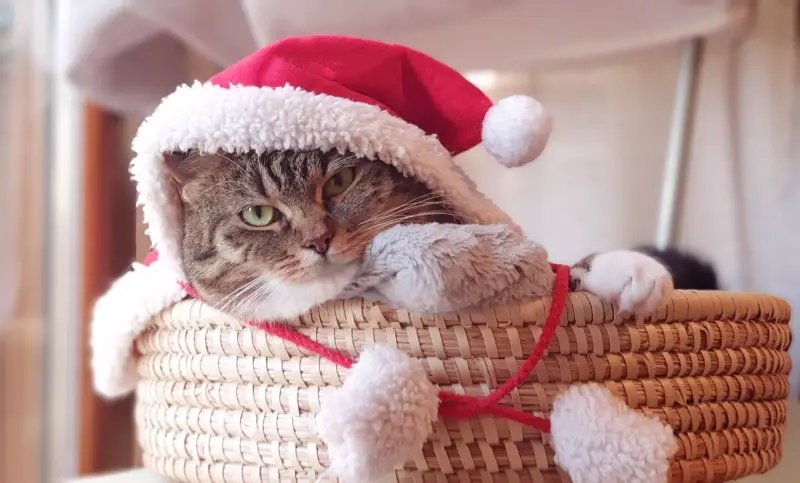 ♥♥♥♥♥
1. The One and Only Cat Ball® and Cat Canoe®
Give the cats a bed that is known all around the world! The Cat Ball® cat bed and the Cat Canoe® were designed for cats and are styled for people, using high-quality cotton fabrics. The bed panels are made with flexible foam. Made in the USA, free shipping. Get 10% OFF your entire order with discount code PURR10 at checkout. This discount stacks on any other sale prices! Coupon good through 01/07/2024. Get them here.
♥♥♥♥♥
2. Buggin' Out Puzzle & Play
This interactive cat treat puzzle from Catstages stimulates your cat's natural foraging instincts. It can even be used for daily feeding to encourage a healthy eating pace with 16 hidden treat compartments that keep cats occupied. Get it here.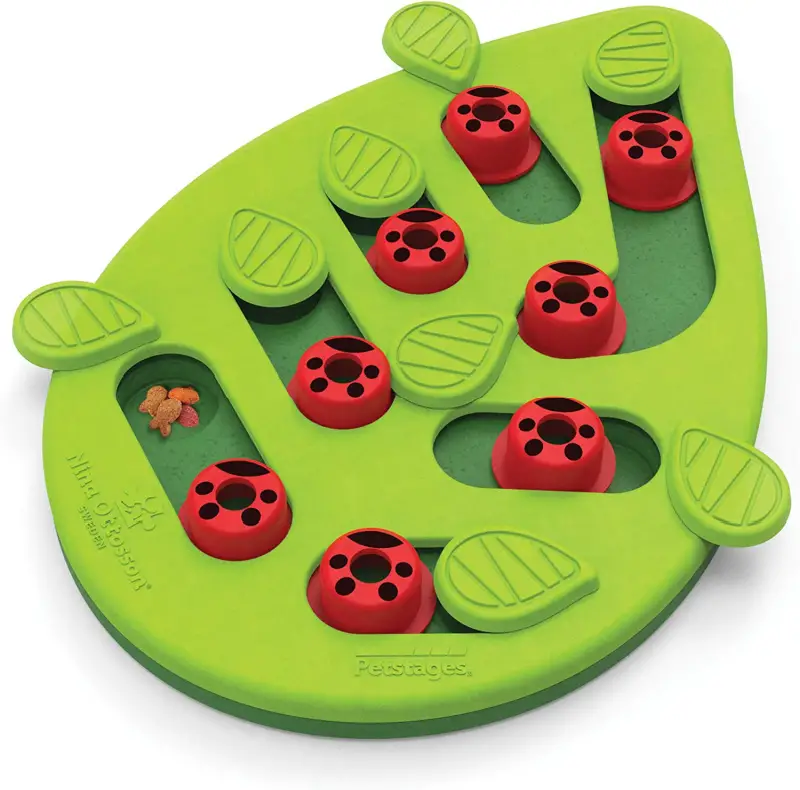 ♥♥♥♥♥
3. Touch Screen Cat Themed Gloves
Here's a classy way catify your style with these purrfect and practical gloves from My Three Cats & Co. Gorgeous gloves embellished with Laurel Burch's classic Polka Dot Gatos art enhance any outerwear. Touch screen gloves protect your hands while allowing easy texting and typing. Limited quantity – grab yours meow! Get them here.
♥♥♥♥♥
4. Tabcat Homing Tags – No More Lost Cat
Unlike most GPS trackers Tabcat does not require a monthly subscription. A single one off payment and you can find your cat for years. The most accurate directional cat locator of its kind. Unlike GPS, it works indoors and outdoors. The handset guides you which way to walk using audio and visual cues to find your cat in even the hardest to find places. Pinpoints your cat to within 2.5 cm or 1 inch. Find your cat anywhere in the house, neighboring gardens or street. Even if your cat is trapped in a shed, garage or stuck up a tree. With no hidden costs or monthly payments, the homing tag weighs only 5 grams and attaches easily to your cat's collar. Get yours here.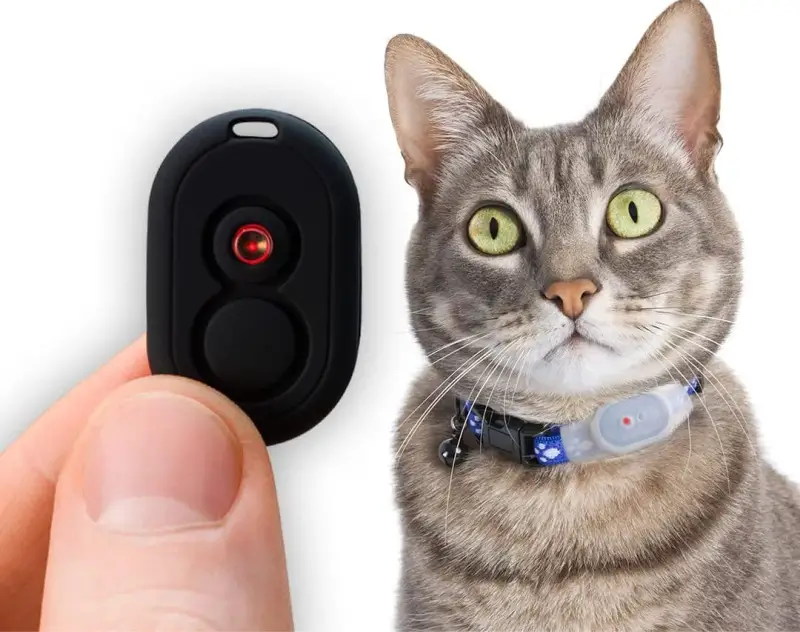 ♥♥♥♥♥
5. Kitty Kick Stix – Catnip Kicker Toy
Get your cat a Kickin this Holiday Season with the Kitty Kick Stix. Packed with 100% fresh organic catnip, these fun toys are all handmade in the USA, available in 3 different sizes and over 15 different fabrics. Cats love them because they are the softest, most durable, and cat-nipiest catnip kicker toy on the market. Get your cat a kickin' with the Kitty Kick Stix. Each purchase supports a cat rescue. Right now get 15% OFF your order with coupon code 'PURR15' at checkout. Get yours here.
♥♥♥♥♥
6. The Must Have Book for Cat Owners
Can an indoor cat live a happy, stimulating, and active life? A veterinarian and a journalist answer this question with a resounding "yes," and offer real-life guidance for opening up your cat's world, even if they stay within the confines of your home. Indoor Cat, by Laura J. Moss, journalist and founder of Adventure Cats, and Lynn Bahr, a feline-only veterinarian, explores how to help cat owners understand a cat's perspective of their indoor homes, with practical ways to enhance cats' lives to the fullest and combat countless health and behavioral problems that result from indoor living. Get yours here.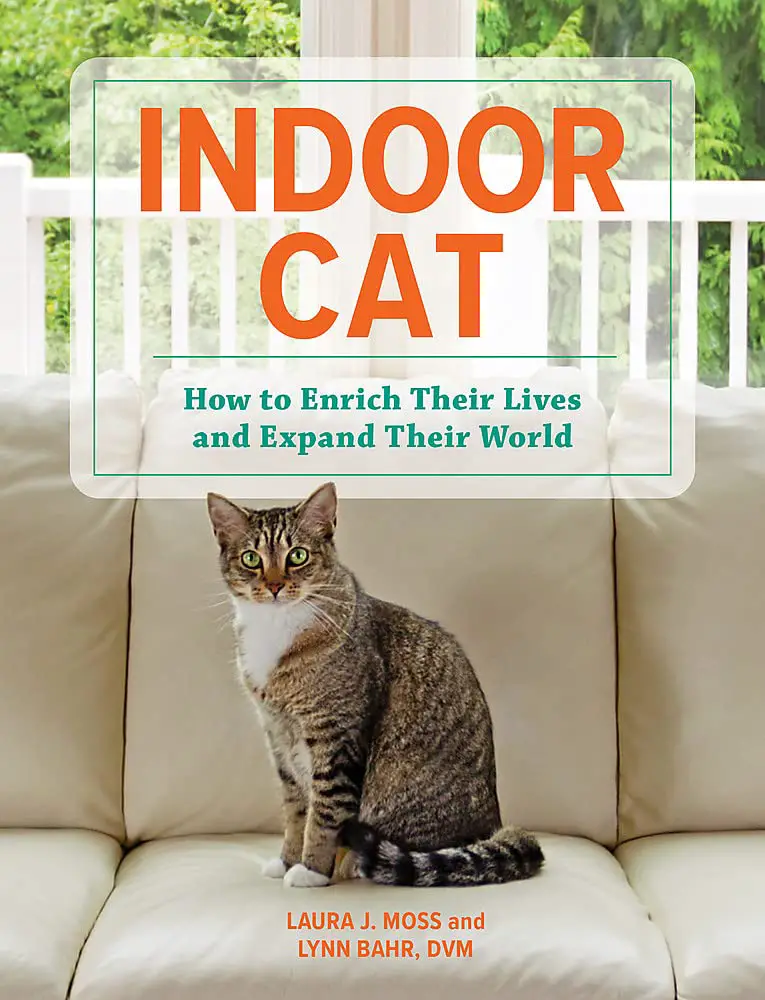 ♥♥♥♥♥
7. Whimsical Cat Art Calendar for 2024 – 'Girl and her Cat'
This delightful cat calendar by artist Dariia Dziuba will take you on fabulous feline adventures throughout the 2024 year. Try to spot all 279 cats hanging around gardens, ancient towns and even city parks. The illustrations are truly beautiful, playful and heart warming. Use coupon code CAT2020 to get $5 OFF your purchase at checkout. Get it here.
♥♥♥♥♥
8. Ask Your Cat Card Deck
You've always wondered what your cat is thinking, now you can know thanks to the Ask Your Cat deck. A sensation at CatCon, this must-have deck for cat lovers offers 50 answers to life's burning questions, brimming with cattitude! For exclusive early bird discounts, FREE SHIPPING and claw-some rewards. Sign up here.
♥♥♥♥♥
9. Scoop Free Self-Cleaning Litterbox
This clever litterbox automatically removes waste with no scooping, cleaning or refilling your cat's litter box for weeks. It even boasts five times better odor control than with traditional clumping litter. Absorbs liquid waste and dehydrates solid waste in minutes. Includes one disposable Scoop Free litter tray with crystal litter. Get yours here.
♥♥♥♥♥
10. Cat Backpack Carrier
This practical cat backpack comes with a breathable scratch-resistant mesh window and 2 side openings. Great for travel and hiking. Three side vent holes ensure proper air circulation and the side mesh pocket can hold a portable fan to cool down your pet on hot days. Have cat, will travel! Get it here.
♥♥♥♥♥
11. Assisi Loop Therapy – Relief for Pain and Inflammation
This holiday season, give your cat the gift of pain relief with Assisi Loop Therapy! Provide location-specific treatment for pain and inflammation with the portable Assisi Loop® or use the Assisi Loop Lounge™ for nose-to-tail relief. Whether you're at home or on the go with your feline companion, these non-pharmaceutical, cat-friendly targeted pulsed electromagnetic field (tPEMF™) therapy devices are the perfect tools to help manage countless inflammatory conditions. Get 10% OFF with code ASSISICAT at checkout. Get yours here.
♥♥♥♥♥
12. Double-Sided Cat Scratcher with Natural Sisal
This reversible curve shaped cat scratcher from Petcute comes with a natural sisal side and a carpet side for all your cat's scratching needs. Made of solid wood construction, it offers great value for your money, The 2 in 1 design allows for both scratching & lounging and it nicely blends into most home décor. Get it here.
♥♥♥♥♥.
13. Battery-Operated Cat Water Fountain
This 100% cordless cat water fountain allows your cats to drink wherever they want. Just think – fresh water to sip, no wires to trip! The Dockstream from Petlibro has a detachable 2.5L water tank with an intelligent indicator that instantly alerts you when water or battery levels are low. With whisper quiet operation (only 23dB), a vertical filtration system and a stainless steel water tray, it also offers dual water modes to help encourage your cats to drink. What's not to love! Get it here.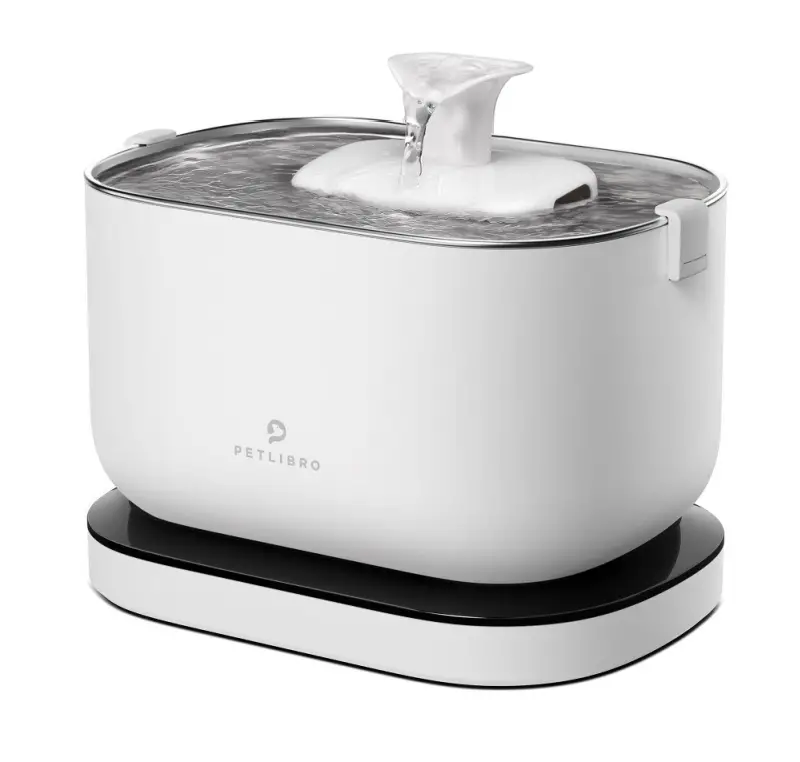 ♥♥♥♥♥
14. Interactive Cat Toy
This intelligent interactive toy moves fast like a mouse with a colorful flashing light strip. Designed by PETLIBRO for indoor cats, this play companion will catch your cat's attention at a glance. With an intelligent built-in obstacle avoidance sensor, this robotic mouse runs in random directions and moves away when it hits a wall, furniture, or other obstacles. The purrfect playmate to keeping your cat excited by remaining unpredictable. Get it here.
♥♥♥♥♥
15. WRECK THE HALLS: 12 Bad Cats Celebrate Christmas
On Christmas Eve, the Apple brothers (kitties Macintosh, Pippin, Gala and Fuji) have had their evening snooze interrupted by . . . a mouse! And it's up to big brother Macintosh to check out what's going on. Come along on the latest Christmas adventure from Cats Paw Books with Mac as he locates the mouse, listens to what she has to say, and does her a sweet Christmas time favor. Get it here.
♥♥♥♥♥
16. Cat Themed Ladies Spa Gift Basket
And finally, here's an idea to spoil your favorite cat mom with this delightful cat-themed holiday spa gift basket! Includes 1 x ceramic novelty coffee mug, 1 x essential oil soap, 1 x bath bomb, 1 x scented candle, 1 x pink ribbon and a greeting card. All beautifully packaged inside this ready to wrap gift box. Get it here.
♥♥♥♥♥
17. Motion Activated Cat Laser Toy
This interactive cat toy is designed to behave like a mouse with a cute mouse-like shape, squeaking sound and a flashing tail light strip. This smart toy catches your cat's attention at a glance and triggers your cat's natural instincts for hunting, chasing and pouncing. All the fun and nobody gets hurt. Get it here.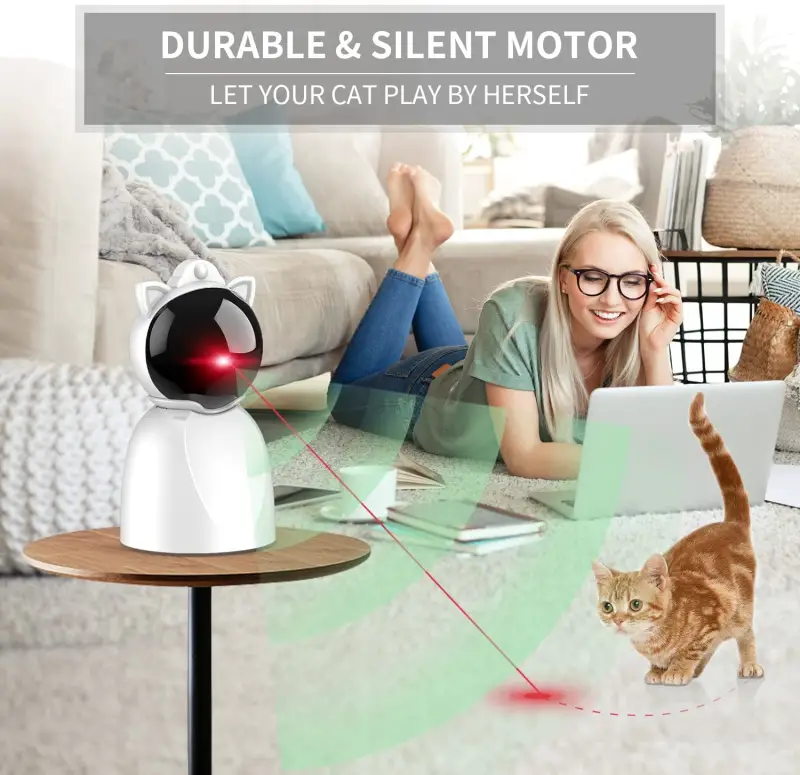 ♥♥♥♥♥
18. Creative Kittens Coloring Book
Cat lovers and coloring enthusiasts will delight in these beautifully detailed feline portraits and their unique patterns of hearts, flowers, paisleys, and other magical motifs. Pages are perforated and printed on one side only for easy removal and display. Specially designed for experienced colorists, Creative Kittens and other Creative Haven® adult coloring books offer an escape to a world of inspiration and artistic fulfillment. Each title is an effective and fun-filled way to relax and reduce stress. Get yours here.
♥♥♥♥♥
19. Kate Spade Mini Umbrella
This black cat umbrella is perfect for storing in your car or for walking your kids to school. Featured in solid black with printed cat accents and pop-up ears and the Kate Spade logo printed on the back exterior. The curved handle makes it easy and comfortable to carry. Get yours here.
♥♥♥♥♥
20. Catopoly Board Game
Like the traditional Monopoly board game, Catopoly has all the excitement of the original game but with some cat-astrophic twists. Buy your favorite cats then collect litter boxes and trade them in for fish bones. Are you feline the fun yet? Get it here.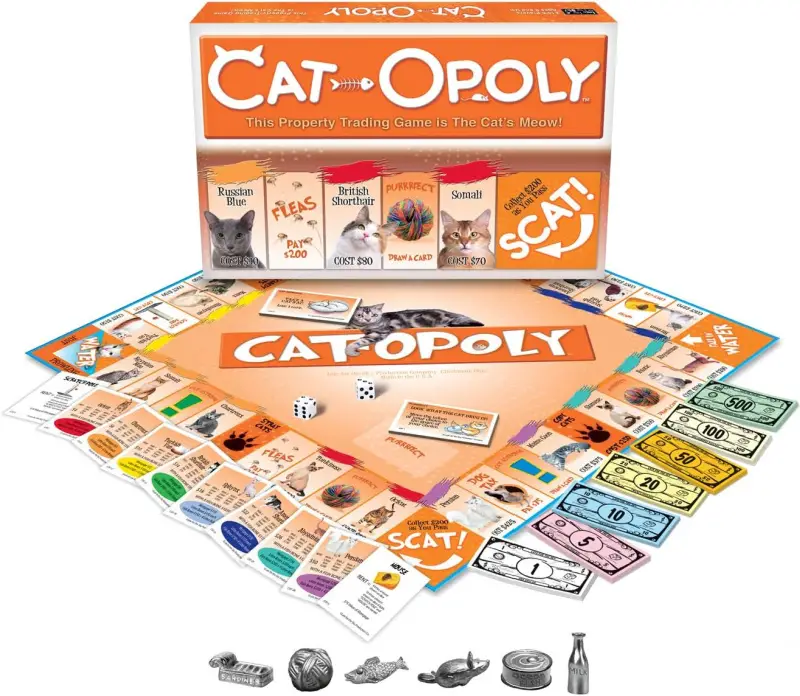 ♥♥♥♥♥
21. Feline Good Coffee Mug
Look forward to your morning or evening beverage with this oversize cat lover coffee mug. It features a unique feel-good print that will pawsitively jump-start any cat lover's day. It holds up to 16 oz of your favorite refreshment, is microwave and dishwasher-safe, and has a strong durable handle. Get it here.
♥♥♥♥♥
22. Grass Patch Hunting Box Cat Toy
Nature inspired hunting fun made from lightweight cardboard and faux grass, this cat toy from Catstages is designed to stimulate your kitty's natural instincts to hunt and play! The Grass Patch Hunting Box comes with 3 jingle balls that your kitty will love to bat, paw, and chase! This toy will help keep your kitty active and mentally-engaged. Get it here.
♥♥♥♥♥
23. Cat Shaped Ceramic Flower Vase
This Cat-Shaped Vase is a great way to add a touch of whimsy and fun to your home or office. It features a unique cat shaped design and is ideal for holding pampas grass, flowers, or pretty much any plant. The unique look will bring a smile to any face and be a perfect addition to any cat lover's home. Get it here.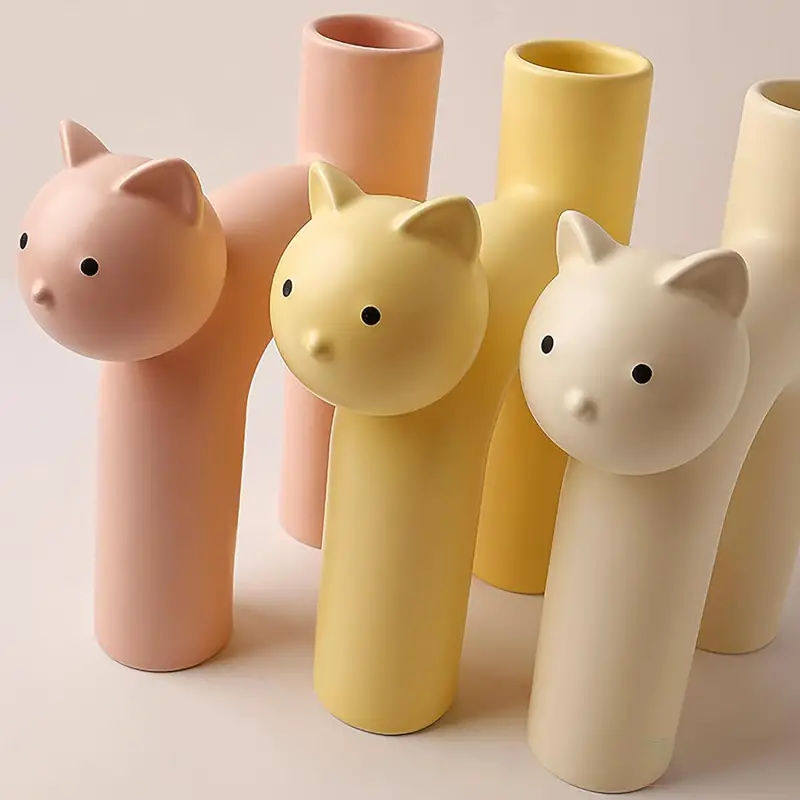 ♥♥♥♥♥
24. Cat's World & Kitten Library Puzzle – 1000 Pieces
Know a cat lover who enjoys puzzles? This combo pack contains 2 x 1000 piece puzzles – a kitten collage and library cats. Purrfect for entertainment on cold winter evenings with kitty on your lap. Get it here.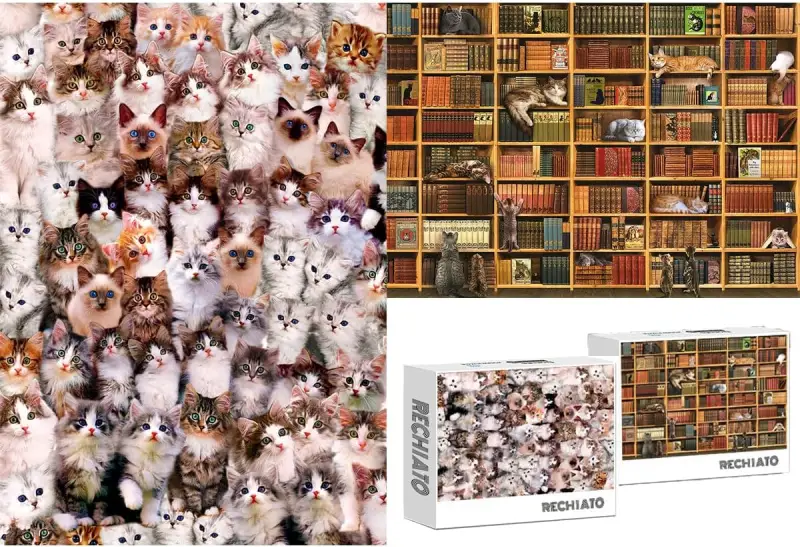 ♥♥♥♥♥
25. Sterling Silver Pearl Kitty Earrings
These dainty and elegant kitty pearl stud earrings put a finishing feline touch to any outfit. Made of solid sterling silver, they are platinum plated for extra shine and made with white freshwater cultured pearls. Get them here.
♥♥♥♥♥
SUMMARY
Well that's this year's round up of 25 unique and heart felt holiday gifts for those special cat lovers in your life. Hope you found them enjoyable.
Whatever tradition you celebrate this coming season, we wish you and your family a most magical and meowvelous time together! Purrs! >^..^<